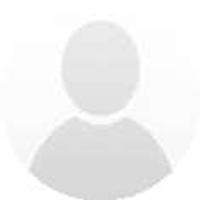 Krit
Member since Oct 2017
Screen Name:
Gender:
City:
State:
Country:
Birthday:
Blog Comments I've Made
Extracting With Oils

"I'm having a problem w/my latest batch of cannabutter and am NOT having any success in figuring out why or what to do in my researching online!!! So hopefully there's some help here... I'll first say that I have searched high and low in attempts to get an understanding of the SATURATION point of butter with THC...rather unsuccessfully!! Mostly, I have come to find that the consensus is that A) very little is known on this b/c testing and experiments to derive that data has not been able to happen (until more recently, although it still doesn't seem to have happened from what I have been able to find), and B) that the saturation point is more than you would ever really want or be able to achieve. I came across a general rule of thumb that said 1:1 raito in weight...BUT that it also needs to be enough to cover the material. So...I used 90G material in approx. 112G of butter (but NOT clarified). Problem...it was all of course VERY quickly absorbed into the material and some of the material not even submerged!! Deciding I wanted to use the water method again this time, I decided that the water would help w/the saturation and maybe it would be OK... I also made the mistake of altering more than one factor to my usual tried and true method at the same time (first was of course the quantity of material to the butter...normally I would use only about 18 or so G to the same amount of butter max). I also decided to try a less strain method I came across so I added MORE water when it was done so that the material would stay at the bottom w/ the water when the butter separated out and floated to the top. UGGGGHHHHHHH!!!! What have I done?!?!?! BECAUSE....of what should have been approximately 6 TBSP of butter in the end (b/c not clarified) I have ONLY yielded about maybe ONE TABLESPOON of butter that has separated from the water!!!! WHERE DID ALL MY BUTTER GO???? Is it possible that it is absorbed into the material and not coming out? Is it possibly too watered down and therefore cannot separate back out???? Can this even happen? I thought fat was NOT water soluble...??? Is it possible that there is THC extracted and suspended still in the water so if I put MORE fat into the water it will bond w/this THC??? PLEASE SPARE ME THE- YOU'RE CRAZY WTF WERE YOU THINKING comments! I already know this!! But if anyone is full of info and the data I am lacking and a SOLUTION so that this is not a complete and utter loss, it will be much appreciated!! I STILL want to know how much material to how much butter (or oil, or is this threshold different) is the saturation point and MOST that can be infused...is there any data???? AND I of course am DESPERATE for a SAVE to my situation. (In case the "you're crazy" kinds are interested...I'm going for a couple of things...ONE, I want my butter volume to be as little as possible due to the size of edible I am making...so I want the most potency possible in a smallest amount of butter. And TWO...I'm using mostly trim so the amount of material required for the proper dose is increased by at least 1 1/2 ish from what I have found in previous batches...which means more material weight being used in what I want to be less butter. CONUNDRUM. I'm obviously open to any knowledge and suggestion as I've filled my brain w/ as much researching as I can stand for the day!) Thanks for playing in advance if you do!! Fingers crossed there is a save out there..."